Airline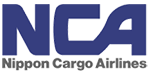 NGO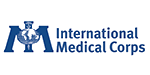 Results
$11,500 in value delivered through air and ground freight
8,100 pounds of infant hygiene materials sent
$51,400 in goods delivered
---
WASH for Refugee Relief
Since January 2016, an estimated 171,000 refugees displaced by internal conflicts in Syria, Iraq and Afghanistan have fled across the Mediterranean Sea. A majority of those refugees land safely in Greece. As a result, the Greek islands have seen their local resources, health services, and infrastructures overwhelmed. With camps reaching near-maximum capacity, refugees are in desperate need of medical care and psycho-social support, as well as basic necessities such as food, shelter, water and hygiene items, and clothes.
International Medical Corps and its local partner, PRAKSIS, initiated their operations in October 2015 on the Greek islands of Samos, Leros, and Kos with the goal of providing vital medical and psychological care to refugees and migrants, the majority of whom are women and children. Thanks to the support of Nippon Cargo Airways and Airlink, who together provided lift for more than 8,000 pounds of hygiene materials for infants and children, IMC's work has improved the basic care and local infrastructure for refugees in these camps.
Results
Deployed paramedic response teams in Lesvos to deliver basic emergency first aid, warm blankets, clothes, and water to refugees and migrants as soon as they arrive on the shore.
Established a new water, sanitation, and hygiene programs where 1,794 diapers and 500 bottles of body wash/shampoo were distributed
Provided psychological first aid training to the Greek first responders to better serve traumatized refugees
Distributed 192 MPOWERD solar-powered "Luci lights" to provide a safe, portable light source to refugees in areas with insufficient or no electricity
Strengthened internal response by distributing relief supplies in displacement sites in Athens and the northern border town of Idomeni.