NGO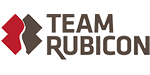 Results
USD $83,000 (est. commercial value of air transportation)
14,000 volunteer hours
---
Oklahoma Tornado Response
On May 19th and 20th, 2013, 9 tornadoes hit Oklahoma City and the surrounding areas. One of these, approximately 2 miles wide and gusting at 210 mph, cut directly through the town of Moore, OK. Initial estimates indicated at least 8,000 structures had been damaged or destroyed, 25 people lost their lives, and 377 more were injured as a result of the tornadoes. There was an extensive need for emergency provisions, as well as response and recovery services. Team Rubicon activated its national membership to respond, initiating Operation: Starting Gun.
Over the course of the next month and a half, Team Rubicon worked to coordinate volunteers in the field to complete a variety of tasks. Due to the magnitude of the destruction, the majority of their initial work involved clearing the remains of houses from their foundations. However, teams also assisted in clearing debris from residents' yards and searching for missing valuables alongside homeowners. The teams were tasked with assessing damage, repairing homes and, for the first time in the organization's history, demolishing structures.
Thanks to the collaborative generosity of Airlink's airline partners -- Alaska Airlines, American Airlines, JetBlue Airways, and Southwest Airlines -- Team Rubicon deployed nearly 200 volunteers. This resulted in approximately 14,000 volunteer hours.
Results:
450 veterans and civilians responded from 15 different geographies across the country for a total of 37,644 volunteer hours committed.
450 work orders completed - saving the community of Moore, OK nearly $3,700,000 in disaster recovery costs.
3,000 damage assessments conducted and shared with local and national emergency management agencies.