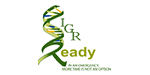 The Institute for Global and Regional Readiness
The Institute for Global and Regional Readiness (IGR Ready) is a non-profit organization designed to provide rapid access to empirically based, actionable information that empowers and enables individuals and organizations to prepare and effectively manage themselves and their workplace before, during, and after events related to terrorism or natural disasters with an emphasis on public health.
We facilitate long term recovery solutions and resilient recovery strategies. We support efforts for organizations and jurisdictions to rebuild their public health system with community input and stakeholder assistance. Team Delta Spirit 2013 is a collection of Emergency Management Professionals, Public Health Professionals, Paramedics, EMT's and Prior Law Enforcement.
visit the The Institute for Global and Regional Readiness website
---
Missions