Airlink Lands Partners in Position to Help Irma Survivors

Charity races to arrange donated air transportation for responders headed to Florida and Caribbean in hurricane's aftermath.
As Hurricane Irma, one of the most intense storms observed in the last decade, cut a path of destruction through the Caribbean as a Category 5 storm, disaster relief organization Airlink worked quickly to position responders into place. Search and rescue teams, medical providers and communications specialists from multiple charities were sent to staging areas in Puerto Rico and Florida, where Irma made its US mainland landfall September 10 as a Category 4 hurricane. 
As part of its mission to mobilize the aviation community in times of disaster, Airlink partners with charity aid organizations and airlines to move relief workers and emergency supplies into devastated communities. 
Airlink is working with United Airlines, British Airways, JetBlue Airways and others to transport responders to the most impacted communities throughout Florida and the Caribbean. The charities already assisted free-of-charge by Airlink are Global Outreach Doctors, Eagles Wings Foundation, Team Rubicon UK, and Global Disaster Immediate Response Team (DIRT).
"Airlink was a critical player in getting our team positioned after Hurricane Irma and ahead of Hurricane Jose and allowed us to preposition critical equipment and personnel while traditional air routes were extremely limited," said Adam Marlatt, president of Global DIRT. The organization, first to establish internet connectivity for St. John Island in the US Virgin Islands, also is conducting search and rescue operations and providing medical supplies and assistance.
Airlink continues coordinating with many of its 70 relief partners arranging lift for emergency supplies and humanitarian workers in response to Hurricane Irma, Hurricane Harvey and three other disasters. In anticipation of greater need for its services, the organization is encouraging people to take part in their responses by making cash donations and gifting unused airline miles at www.airlinkflight.org. Airlink says doing so will ensure the right aid is delivered to the right people quickly.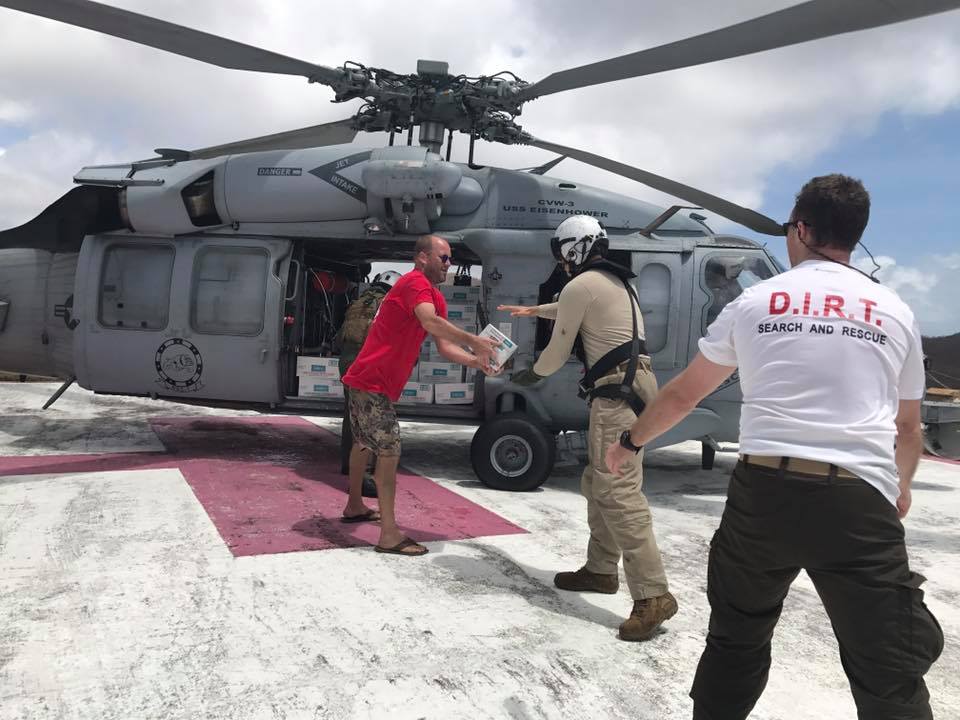 ---