---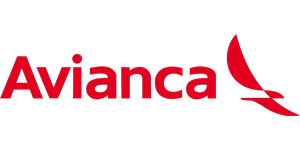 Avianca
Airlink has worked with Avianca for nearly 3 years in supporting developmental and relief aid initiatives. Avianca supports humanitarian relief efforts under its Avianca Solidaria CSR program. Avianca has supported all 5 phases of the Waves for Water Initiative, helping 150,000 people get access to clean water in Nicaragua. Recently, Avianca supported the response efforts in Ecuador by transporting several relief workers and over 63,525 pounds of relief cargo, through its business unit Avianca Cargo, consisting of water filters, hygiene kits, medical supplies, and medicines for Airlink's NGO partners.
------------
Avianca is the commercial brand that represents the Latin American airlines integrated in Avianca Holdings S.A. Its workforce of over 19,000 employees have been recognized to provide an excellent  world class service. The Avianca airlines, specialized in air cargo and passenger transportation, serve 98 direct destinations in 26 countries throughout the American and European continents with its modern fleet of 168 short, medium, and long haul aircraft. 
Through its membership with Star Alliance, Avianca offers the possibility to connect to more than 1,200 destinations in 195 countries globally. Through LifeMiles, the loyalty program, the airline offers a wide range of benefits and travel options to its more than 5.4 million registered members. 
visit the Avianca website
---
Missions