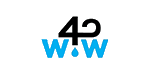 Waves for Water
Waves For Water works on the front-line to provide clean water to communities in need around the world. We work with world leaders and strategic partners who take a no-nonsense attitude toward making global change. The mission is simple: to get clean water to every single person who needs it.
visit the Waves for Water website
---
Missions
Hurricanes Irma and Maria
As food and water shortages, lack of medical supplies, and damaged infrastructure plagued Caribbean communities hard hit by hurricanes Irma and Maria, Airlink, LIFT, Patient Airlift Services (PALS) and Rescue Global teamed up to deliver large amounts of humanitarian aid to those in need.
Operation Airlift Caribbean partnership worked with commercial air carriers, general a…
Visit the Hurricanes Irma and Maria page
---
Sierra Leone Mudslides
Three days of heavy rains in Sierra Leone triggered flash floods and landslides in and around the capital of Freetown on 14 August. The disaster resulted in more than 1,000 fatalities and the displacement of 10,000 people. 
With the help of discounted air transport from Brussels Airlines, Airlink supported the response of Rise Against Hunger and Waves for Water, who provided food aid and access…
Visit the Sierra Leone Mudslides page
---
Peru Flooding Response
Heavy rainfall as a result of an abnormal El Nino pattern in the southeast Pacific throughout January, February, and March has caused widespread flooding and landslides throughout northwestern South America, particularly affecting northwestern Peru. As of March 31, the flooding has killed 92 people and displaced tens of thousands, as well as damaging or destroying at least 29,000 homes and displ…
Visit the Peru Flooding Response page
---
Chile Wildfires
In February 2017, a chain of wildfires unleashed devastation over wide swaths of central and southern Chile, killing 11 people and destroying thousands of homes. Waves for Water, in partnership with Bureo and Desafio Levantamos Chile, worked in the Concepción and Santa Olga areas to respond to the need for clean water in the aftermath of these wildfires.
Needs assessments by rescue teams and lo…
Visit the Chile Wildfires page
---
Ecuador Earthquake
Overview
A 7.8 magnitude earthquake struck Ecuador on the evening of April 16, knocking down buildings, destroying roads, and creating massive infrastructural issues across the country, as well as taking the lives of 661 people and injuring some 27,700 more. The quake triggered landslides and spurred the Pacific Tsunami Warning Center to issue a warning for the nearby Pacific coastline. 
In …
Visit the Ecuador Earthquake page
---
Clean Water for Communities

,  continues to provide clean water access to those in need - especially women and children - at schools, clinics and other high-risk areas without access to potable water. The organization identified 10 communities in Nicaragua to target for water filter implementation. Clean Water Couriers, in-country staff, and volunteers created multiple wat…
Visit the Clean Water for Communities page
---
Severe Earthquake Response
On April 25, a magnitude 7.8 earthquake struck central Nepal, followed by a second 7.3 magnitude earthquake on May 12, with aftershocks in the range of magnitudes 5.6 to 6.3 in the hours following the second quake. Airlink is currently helping its NGO and airline partners respond.
As of May 12, the death toll has climbed to more than 9,000 people, and more than 23,000 were injured. The UN es…
Visit the Severe Earthquake Response page
---
Clean Water for Rural Areas
Nicaragua is the second poorest country in the Western Hemisphere, with the second highest infant and maternal mortality rates. The primary reason for these major humanitarian issues is the lack of potable water.
In November 2013, Waves for Water conducted a needs assessment of rural barrios of Nicaragua. When the communities were found to be in great need of access to potable water, Waves for …
Visit the Clean Water for Rural Areas page
---
WASH Support in Ecuador
Thanks to Avianca and United Airlines, the Waves for Water disaster team was able to respond quickly - within just 48 hours of the quake. Since the organization's initial deployment, 3 additional teams have been able to travel from the US to Ecuador bringing even more filters on various flights and providing critical access to clean water in the most severely affected areas, where the most dama…
Visit the WASH Support in Ecuador page
---