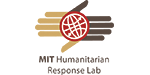 UMass Memorial Medical Center
UMass Memorial Medical Center is the region's trusted academic medical center, part of the UMass Memorial Health Care system. We are committed to improving the health of people in Central New England through excellence in care, comprehensive health services, teaching and research.
visit the UMass Memorial Medical Center website
---
Missions
Airlink AirBridge for Ebola Response
The Ebola outbreak affecting Liberia, Guinea, Sierra Leone, and Nigeria was largest in history and the first in West Africa. During the main outbreak (Spring 2014 to Fall 2015), the virus spread to 28,465 people and took the lives of over 11,000. Sierra Leone and Liberia were especially hard hit, with high concentrations in urban areas.
The scarcity of medical supplies proved to be a major ba…
Visit the Airlink AirBridge for Ebola Response page
---