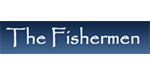 The Fishermen
The Fishermen is a 501(c)(3) nonprofit responsible for the delivery of basic medical, hygiene and education supplies to orphanages around the world. We have been in existence since 2005, serve children in 15 countries, and bear special consultative status with the UN.  
visit the The Fishermen website
---
Missions
Orphan Evacuation Planning
Ukraine is in a state of civil war; schisms between Kyiv and pro-Russia separatists in the eastern and southeastern oblasts (provinces) have resulted in the outbreak of hostilities. 40,000 orphaned children are in harm's way in the eastern regions – predominantly Donetsk and Luhansk – due to dangers ranging from diminished supplies and medical care to renegade militias and artillery barrages. The…
Visit the Orphan Evacuation Planning page
---
Relief Aid for Orphans
After years of severe neglect, infrastructure in the small town of Balykchy, Kyrgyzstan, was in dismal condition. The number of children in crisis remains high due to economic uncertainty and poverty throughout the region. Many live in extreme poverty in smaller towns throughout Kyrgyzstan, lacking access to hygiene supplies and educational materials.
The Fishermen received a request from a …
Visit the Relief Aid for Orphans page
---