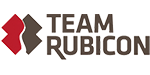 Team Rubicon
Team Rubicon is a military veteran-led non-profit with 15,000 volunteer members that engages in high-impact, short-term disaster response by establishing initial response infrastructure until long-term recovery specialists arrive.
visit the Team Rubicon website
---
Missions
Hurricanes Irma and Maria
As food and water shortages, lack of medical supplies, and damaged infrastructure plagued Caribbean communities hard hit by hurricanes Irma and Maria, Airlink, LIFT, Patient Airlift Services (PALS) and Rescue Global teamed up to deliver large amounts of humanitarian aid to those in need.
Operation Airlift Caribbean partnership worked with commercial air carriers, general a…
Visit the Hurricanes Irma and Maria page
---
Hurricane Harvey
Hurricane Harvey, the largest storm to make landfall in Texas since 1961, has left widespread damage across 50 of the state's counties. Houston and the surrounding areas received a record 51 inches of rain causing catastrophic flooding. Water rescues are ongoing as an estimated 300,000 people are in need of temporary shelter. Millions of people along the Gulf Coast have been impacted. 
Focus …
Visit the Hurricane Harvey page
---
Midwest Flood Response
Heavy rains resulted in major flooding in Kenosha, Racine, and Walworth Counties in southern Wisconsin beginning July 12. Rivers have swollen to record levels, causing residential and business areas to experience high water levels and compromising the electrical infrastructure of the area. Both Wisconsin and Illinois Governors have declared a State of Emergency, and at least 6,800 buildings t…
Visit the Midwest Flood Response page
---
Tornado Recovery
On February 7, 2017, at least 6 tornadoes touched down in New Orleans, Louisiana, leaving in their wake EF-3 damage in an area that had never completely recovered from Hurricane Katrina - nearly 12 years before. The outbreak caused widespread power outages, destroyed hundreds of homes, and caused damage to thousands more.
Team Rubicon's US office quickly responded, deploying more than 120 volun…
Visit the Tornado Recovery page
---
Louisiana Flooding
On August 12, 2016, a powerful, slow moving storm hit Louisiana and parts of the Gulf Coast, causing devastating flooding. Some areas saw more than 30 inches of rain, and entire communities - some of which had never seen a flood before - were inundated. The flooding killed 13 people and left over 144,000 people in need of individual assistance. FEMA has approved over $640,000,000 in aid to regis…
Visit the Louisiana Flooding page
---
Flooding Recovery
On June 23-25, the state of West Virginia experienced massive flooding due to torrential rains, in the worst flooding event the state has seen in 30 years. On June 26, the President signed a federal disaster declaration, escalating the locally-declared state of emergency in 44 counties of WV.  The flooding claimed the lives of more than 25 people. Thousands of homes were severely damaged or de…
Visit the Flooding Recovery page
---
Wildfire Recovery
On May 1, 2016, a wildfire began southwest of Ft. McMurray, Alberta, Canada. In the days that followed, the fire swept through the community, destroying more than 2,400 homes and buildings and forcing residents to flee in the biggest wildfire evacuation in Albertan history, spanning more than 1.4 million acres. The fire spread across northern Alberta and into Saskatchewan, impacting forested a…
Visit the Wildfire Recovery page
---
Ecuador Earthquake
Overview
A 7.8 magnitude earthquake struck Ecuador on the evening of April 16, knocking down buildings, destroying roads, and creating massive infrastructural issues across the country, as well as taking the lives of 661 people and injuring some 27,700 more. The quake triggered landslides and spurred the Pacific Tsunami Warning Center to issue a warning for the nearby Pacific coastline. 
In …
Visit the Ecuador Earthquake page
---
Rural Earthquake Recovery
Thanks to the support of 
, 
 embarked on Phase 1 of their earthquake recovery mission in Gorkha Province, Nepal at the end of January. 
…
Visit the Rural Earthquake Recovery page
---
Community Clean-up & Rebuild
On May 24, 2015, Southern and Central Texas experienced numerous large thunderstorms, which increased precipitation over an already saturated area, causing widespread flooding and infrastructural damage. At one point, 11" of rain fell in a 24hr period, leading to massive flash flooding. In Hays County, Texas, the Blanco and San Marcos Rivers were quickly overwhelmed and flooded populated areas. T…
Visit the Community Clean-up & Rebuild page
---
Severe Earthquake Response
On April 25, a magnitude 7.8 earthquake struck central Nepal, followed by a second 7.3 magnitude earthquake on May 12, with aftershocks in the range of magnitudes 5.6 to 6.3 in the hours following the second quake. Airlink is currently helping its NGO and airline partners respond.
As of May 12, the death toll has climbed to more than 9,000 people, and more than 23,000 were injured. The UN es…
Visit the Severe Earthquake Response page
---
Cyclone Rapid Response
Airlink is currently helping its partners respond to Cyclone Pam, which hit the island nation of Vanuatu on Friday, March 13. While the full extent of the damage caused by this Category 5 storm is still being assessed, reports suggest that at least 11 people have died, +166,000 were affected and are in urgent need food assistance, at least 75,000 are homeless and 110,000 remain without potable …
Visit the Cyclone Rapid Response page
---
Typhoon Hagupit Response
Typhoon Hagupit, made landfall on the province Eastern Samar, Philippines on Saturday, December 6, and is continuing its course through Manila. The typhoon's maximum sustained 1-minute wind speed was 180 mph, making it one of the most powerful typhoons of 2014. While the storm has now been downgraded from a Category 5 typhoon to a Category 3 tropical cyclone, it has still caused widespread damag…
Visit the Typhoon Hagupit Response page
---
Hurricane Iselle
Hurricane Iselle, the strongest hurricane ever to hit the Big Island, made landfall on August 12, causing power outages for some 21,800 people, as well as taking down trees and causing damage to many houses. The hardest hit area was the Puna District, home to more than 40,000 people. Damage assessments conducted in the aftermath of the storm indicated that 250 homes were damaged, with some being…
Visit the Hurricane Iselle page
---
Wildfire Relief
On July 14, 2014, a bolt of lightning sparked the Carlton Complex fire, the biggest fire in the history of Washington state. By the end of July, the fire had grown immensely, and firefighters struggled to control it. Nearly 300,000 acres were burned, destroying 150 homes within Okanogan County. As the fire raged on, Team Rubicon has deployed their Incident Management Team and has signed a Mem…
Visit the Wildfire Relief page
---
Spring Tornado Relief
On Sunday, April 27, 2014 a severe storm system  moved through Arkansas. The storm system proceeded to generate multiple tornados, hail, high winds, and heavy rains. Widespread damage was experienced across the state and thousands of people were left without power.
One particular tornado that touched down was estimated to be a half-mile wide and of EF-3 strength. This storm cut through central …
Visit the Spring Tornado Relief page
---
Oklahoma Tornado Response
On May 19th and 20th, 2013, 9 tornadoes hit Oklahoma City and the surrounding areas. One of these, approximately 2 miles wide and gusting at 210 mph, cut directly through the town of Moore, OK. Initial estimates indicated at least 8,000 structures had been damaged or destroyed, 25 people lost their lives, and 377 more were injured as a result of the tornadoes. There was an extensive need for …
Visit the Oklahoma Tornado Response page
---
Hurricane Sandy
Hurricane Sandy (unofficially referred to as "Superstorm Sandy") was the deadliest and most destructive hurricane of the 2012 Atlantic hurricane season, and the second-costliest hurricane in United States history. The storm made first made landfall in many countries throughout the Caribbean, before going on to affect 24 states along the eastern seaboard of the United States. Its storm surge hi…
Visit the Hurricane Sandy page
---