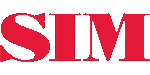 SIM USA
SIM has been launching workers into ministry around the world since 1893. We are committed to cultivating multicultural mission movements that respond to need, proclaim the gospel, and equip the Church. With more than 120 years of ministry experience, our passion is to continue to see the Body of Christ in all places, among all peoples, to the glory of God.
Note: SIM USA extends relief aid to all people within the areas they operate. Airlink does not support organizations whose relief efforts exclude people of a particular ethnicity, gender, or religion. 
visit the SIM USA website
---
Missions
Airlink AirBridge for Ebola Response
The Ebola outbreak affecting Liberia, Guinea, Sierra Leone, and Nigeria was largest in history and the first in West Africa. During the main outbreak (Spring 2014 to Fall 2015), the virus spread to 28,465 people and took the lives of over 11,000. Sierra Leone and Liberia were especially hard hit, with high concentrations in urban areas.
The scarcity of medical supplies proved to be a major ba…
Visit the Airlink AirBridge for Ebola Response page
---