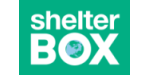 ShelterBox
ShelterBox USA is an international nonprofit organization committed to providing humanitarian relief in the form of equipment and materials that bring shelter, warmth and dignity to people made homeless by natural and other disasters: earthquakes, floods, hurricanes, cyclones, tsunamis and conflicts. Since 2000, highly-trained ShelterBox Response Team volunteers have responded following more than 200 disasters in over 90 countries by delivering boxes of aid and other supplies to the most vulnerable families. Each iconic green ShelterBox is custom-packed depending on the disaster but typically contains a high-quality family tent, water filter, cook stove, blankets and other essential tools to help families rebuild their lives.
visit the ShelterBox website
---
Missions
Ecuador Earthquake
Overview
A 7.8 magnitude earthquake struck Ecuador on the evening of April 16, knocking down buildings, destroying roads, and creating massive infrastructural issues across the country, as well as taking the lives of 661 people and injuring some 27,700 more. The quake triggered landslides and spurred the Pacific Tsunami Warning Center to issue a warning for the nearby Pacific coastline. 
In …
Visit the Ecuador Earthquake page
---
Emergency Shelter
Typhoon Haiyan, the most powerful storm to ever make landfall, hit the Philippines on November 8, 2013, destroying millions of homes and displacing millions more people. Shelterbox was able to respond quickly as a Response Team was already working on the ground in Bohol after the 7.2 magnitude earthquake that devastated the region in October 2013.
ShelterBox supplies immediately began pouring t…
Visit the Emergency Shelter page
---
Relief Shelter
In the aftermath of the EF5 tornado in Oklahoma, a ShelterBox Response Team was sent in to assess if they could assist with providing additional shelter.  It was then determined that there was a need for sturdy disaster-grade relief tents.  ShelterBox's tents are specifically designed to withstand 120 kilometer winds, were larger in size and would offer greater comfort in the 95+ degrees that Okl…
Visit the Relief Shelter page
---
Refugee Shelter
The Syrian Civil War began in 2011 as part of a protest movement known as the Arab Spring, and over the past three years, violence and unrest have defined life in Syria. In 2012, millions of Syrians fled their homes, streaming into Northern Iraq, Jordon, Lebanon and Turkey. Today, over 1.6 million Syrians have left their country seeking refuge to ensure the safety of their families. According to …
Visit the Refugee Shelter page
---
Tsunami & Earthquake Relief
On March 11, 2011 the eastern coast of Japan was hit with 9.0 magnitude earthquake followed by a series of large tsunamis. It was the most powerful known earthquake to have hit Japan, and one of the five most powerful earthquakes in the world since modern record-keeping began in 1900.  By all accounts, this natural disaster has turned out to be one of the worst in the last 100 years. 15,889 deat…
Visit the Tsunami & Earthquake Relief page
---
Earthquake Relief
On January 12, 2010 at 5:22pm local time, a 7.0 magnitude earthquake the highly populated area of Department Ouest, Haiti, approximately 16 miles from Port au Prince. By January 24, more than 50 aftershocks measuring a magnitude of 4.5 or greater had hit the area. Over the course of those 12 days, the human impact was great; the UN and USAID estimates that more than 230,000 people were killed, 30…
Visit the Earthquake Relief page
---