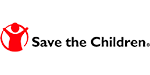 Save the Children
Save the Children gives children in the United States and around the world what every child deserves – a healthy start, the opportunity to learn and protection from harm. When disaster strikes, we put children's needs first. We advocate for and achieve large-scale change for children. We save children's lives. Join us.
visit the Save the Children website
---
Missions
Hurricane Matthew
On Monday, November 7th, Airlink, All Hands Volunteers, Hope for Haiti and Bell Helicopter delivered 16,821 pounds of food to unserved areas in the southern peninsula of Haiti. The ops team on the ground has created an efficient delivery system that involves   quick refueling of helicopters while they are being reloaded with boxes of food, and the team is seeing dramatic re…
Visit the Hurricane Matthew page
---
Louisiana Flooding
On August 12, 2016, a powerful, slow moving storm hit Louisiana and parts of the Gulf Coast, causing devastating flooding. Some areas saw more than 30 inches of rain, and entire communities - some of which had never seen a flood before - were inundated. The flooding killed 13 people and left over 144,000 people in need of individual assistance. FEMA has approved over $640,000,000 in aid to regis…
Visit the Louisiana Flooding page
---
Airlink AirBridge for Ebola Response
The Ebola outbreak affecting Liberia, Guinea, Sierra Leone, and Nigeria was largest in history and the first in West Africa. During the main outbreak (Spring 2014 to Fall 2015), the virus spread to 28,465 people and took the lives of over 11,000. Sierra Leone and Liberia were especially hard hit, with high concentrations in urban areas.
The scarcity of medical supplies proved to be a major ba…
Visit the Airlink AirBridge for Ebola Response page
---
Earthquake Relief
On January 12, 2010 at 5:22pm local time, a 7.0 magnitude earthquake the highly populated area of Department Ouest, Haiti, approximately 16 miles from Port au Prince. By January 24, more than 50 aftershocks measuring a magnitude of 4.5 or greater had hit the area. Over the course of those 12 days, the human impact was great; the UN and USAID estimates that more than 230,000 people were killed, 30…
Visit the Earthquake Relief page
---