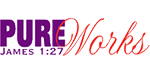 Pureworks
Pureworks EMS is a subset of the Pureworks Foundation with a focus on providing emergency medical care to people around the world in need. The Pure Works EMS World Teams are aimed at involving pre-hospital professionals in charitable causes. These teams are smaller and more agile than the normal medical brigades. These teams are meant to help people on a much smaller scale, and often in more remote areas. Our goal is to be able to provide emergency medical relief worldwide within days of a disaster.
visit the Pureworks website
---
Missions
Severe Earthquake Response
On April 25, a magnitude 7.8 earthquake struck central Nepal, followed by a second 7.3 magnitude earthquake on May 12, with aftershocks in the range of magnitudes 5.6 to 6.3 in the hours following the second quake. Airlink is currently helping its NGO and airline partners respond.
As of May 12, the death toll has climbed to more than 9,000 people, and more than 23,000 were injured. The UN es…
Visit the Severe Earthquake Response page
---
Medical Triage
Typhoon Haiyan, locally known as "Yolanda," slammed into the Philippines on November 8, 2013, leaving Ormoc City in Leyte Province severely destroyed. Along with the millions of injured people, approximately 96% of the buildings sustained damage or had completely lost their roofs.

Visit the Medical Triage page
---