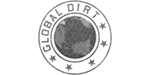 GlobalDIRT
The mission of Global Disaster Immediate Response Team (DIRT) is to fill the void that exists between the time of a disaster occurrence and that of the traditional response effort. The international non-governmental organization has operated based on this premise since its creation in 2010. Global DIRT utilizes the Special Force's small unit leadership model, combining its all-volunteer force of first responders, subject matter experts, and prior service military personnel to respond within the first 24-48 hours of a disaster. Volunteers provide medical assistance, communications access, search and rescue capabilities, and coordination support. Global DIRT is able to insert into a disaster or post-disaster situation with key equipment and knowledge, thus limiting the loss of life, property, and resources, all while operating efficiently to ensure that every donor dollar contributes to mission success.
visit the GlobalDIRT website
---
Missions
Hurricanes Irma and Maria
As food and water shortages, lack of medical supplies, and damaged infrastructure plagued Caribbean communities hard hit by hurricanes Irma and Maria, Airlink, LIFT, Patient Airlift Services (PALS) and Rescue Global teamed up to deliver large amounts of humanitarian aid to those in need.
Operation Airlift Caribbean partnership worked with commercial air carriers, general a…
Visit the Hurricanes Irma and Maria page
---
Severe Earthquake Response
On April 25, a magnitude 7.8 earthquake struck central Nepal, followed by a second 7.3 magnitude earthquake on May 12, with aftershocks in the range of magnitudes 5.6 to 6.3 in the hours following the second quake. Airlink is currently helping its NGO and airline partners respond.
As of May 12, the death toll has climbed to more than 9,000 people, and more than 23,000 were injured. The UN es…
Visit the Severe Earthquake Response page
---
Rapid Response and Relief
On November 8th 2013, Typhoon Haiyan tore through the Philippines affecting over 9 million individuals and displacing over 600,000, destroying telecommunications infrastructure, medical facilities, and many critical services. The city of Tacloban in Leyte, Philippines served as a central coordination point for the relief mission but detailed assessment of damage was not available initially due …
Visit the Rapid Response and Relief page
---
Tsunami & Earthquake Relief
On March 11, 2011 the eastern coast of Japan was hit with 9.0 magnitude earthquake followed by a series of large tsunamis. It was the most powerful known earthquake to have hit Japan, and one of the five most powerful earthquakes in the world since modern record-keeping began in 1900.  By all accounts, this natural disaster has turned out to be one of the worst in the last 100 years. 15,889 deat…
Visit the Tsunami & Earthquake Relief page
---