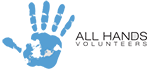 All Hands
All Hands Volunteers is a US-based, 501(c)3 non-profit organization, that provides hands-on assistance to communities around the world, with maximum impact and minimum bureaucracy. Its mission is to provide immediate, effective and sustainable support to communities in need by harnessing the energy and commitment of dedicated volunteers.
visit the All Hands website
---
Missions
Hurricanes Irma and Maria
As food and water shortages, lack of medical supplies, and damaged infrastructure plagued Caribbean communities hard hit by hurricanes Irma and Maria, Airlink, LIFT, Patient Airlift Services (PALS) and Rescue Global teamed up to deliver large amounts of humanitarian aid to those in need.
Operation Airlift Caribbean partnership worked with commercial air carriers, general a…
Visit the Hurricanes Irma and Maria page
---
Hurricane Harvey
Hurricane Harvey, the largest storm to make landfall in Texas since 1961, has left widespread damage across 50 of the state's counties. Houston and the surrounding areas received a record 51 inches of rain causing catastrophic flooding. Water rescues are ongoing as an estimated 300,000 people are in need of temporary shelter. Millions of people along the Gulf Coast have been impacted. 
Focus …
Visit the Hurricane Harvey page
---
South Asia Floods
Torrential monsoon rains this summer caused flooding and landslides in Bangladesh, India and Nepal. The UN Office for the Coordination of Humanitarian Affairs (OCHA) states nearly 41 million people in three Asian countries were affected.
Tens of thousands of houses, schools and hospitals were destroyed and scores of people have been displaced. Damage to roads, bridges, railways and airports ren…
Visit the South Asia Floods page
---
Peru Flooding Response
Heavy rainfall as a result of an abnormal El Nino pattern in the southeast Pacific throughout January, February, and March has caused widespread flooding and landslides throughout northwestern South America, particularly affecting northwestern Peru. As of March 31, the flooding has killed 92 people and displaced tens of thousands, as well as damaging or destroying at least 29,000 homes and displ…
Visit the Peru Flooding Response page
---
Hurricane Matthew
Beginning in the days before the hurricane, Airlink experienced high demand for transportation assistance from its NGO network, as both relief personnel and aid materials were needed to address the crisis. Together with Avianca, Copa Airlines, JetBlue Airways, and United Airlines, Airlink helped deploy 39 personnel on Disaster Assistance Response Teams (DARTs), groups of relief personne…
Visit the Hurricane Matthew page
---
Louisiana Flooding
On August 12, 2016, a powerful, slow moving storm hit Louisiana and parts of the Gulf Coast, causing devastating flooding. Some areas saw more than 30 inches of rain, and entire communities - some of which had never seen a flood before - were inundated. The flooding killed 13 people and left over 144,000 people in need of individual assistance. FEMA has approved over $640,000,000 in aid to regis…
Visit the Louisiana Flooding page
---
Ecuador Earthquake
Overview
A 7.8 magnitude earthquake struck Ecuador on the evening of April 16, knocking down buildings, destroying roads, and creating massive infrastructural issues across the country, as well as taking the lives of 661 people and injuring some 27,700 more. The quake triggered landslides and spurred the Pacific Tsunami Warning Center to issue a warning for the nearby Pacific coastline. 
In …
Visit the Ecuador Earthquake page
---
Cyclone Winston Response
On 20 and 21 February Category 5 Severe Tropical Cyclone Winston cut a path of destruction across Fiji's islands, blowing off roofs, bringing down trees and power lines, and flooding rivers. The cyclone is estimated to be one of the most severe ever to hit the South Pacific; 42 people were killed and at least 130 were injured in the storm. Whole villages were destroyed on the island of Koro, wher…
Visit the Cyclone Winston Response page
---
Flood Relief
On the weekend of October 3, 2015, South Carolina was hit with historic and catastrophic flooding in the wake of Hurricane Joaquin. The storm hit the state at Category 2 strength, dumping more than two feet of rain, and buckled buildings and roads and closed major US highways. In total, the storm killed at least 12 people in the state. In the aftermath, approximately 40,000 people are without wa…
Visit the Flood Relief page
---
Severe Earthquake Response
On April 25, a magnitude 7.8 earthquake struck central Nepal, followed by a second 7.3 magnitude earthquake on May 12, with aftershocks in the range of magnitudes 5.6 to 6.3 in the hours following the second quake. Airlink is currently helping its NGO and airline partners respond.
As of May 12, the death toll has climbed to more than 9,000 people, and more than 23,000 were injured. The UN es…
Visit the Severe Earthquake Response page
---
Cyclone Rapid Response
Airlink is currently helping its partners respond to Cyclone Pam, which hit the island nation of Vanuatu on Friday, March 13. While the full extent of the damage caused by this Category 5 storm is still being assessed, reports suggest that at least 11 people have died, +166,000 were affected and are in urgent need food assistance, at least 75,000 are homeless and 110,000 remain without potable …
Visit the Cyclone Rapid Response page
---
Severe Flooding Response
During January 2015, the southeast African country of Malawi experienced above average rainfall as a result of a number of cyclones in the region. The situation on the ground in Malawi is dire. Reports suggest that 1.15 million people have been affected by the floods, of which 336,000 people displaced, 104 have died, and 172 are unaccounted for. Many homes have been made uninhabitable, crops ha…
Visit the Severe Flooding Response page
---
Typhoon Hagupit Response
Typhoon Hagupit, made landfall on the province Eastern Samar, Philippines on Saturday, December 6, and is continuing its course through Manila. The typhoon's maximum sustained 1-minute wind speed was 180 mph, making it one of the most powerful typhoons of 2014. While the storm has now been downgraded from a Category 5 typhoon to a Category 3 tropical cyclone, it has still caused widespread damag…
Visit the Typhoon Hagupit Response page
---
Cyclone Relief
On October 12, 2014, Cyclone Hudhud made landfall near Visakhapatnam, Andhra Pradesh, India, causing widespread devastation to the area (estimated USD $11,000,000,000 in damage). The cyclone reached wind speeds of 115 mph (185 kph), taking the lives of 46, injuring 24 more, and laying waste to more than 4.85 billion pounds (2.2 million tonnes) of grain and foodstuffs grown there. Reports from th…
Visit the Cyclone Relief page
---
Volunteer Coordination & Relief
Hawaii's first hurricane in 22 years hit the Big Island on August 12, causing power outages for some 21,800 people, as well as taking down trees and causing damage to many houses. The hardest hit area was the Puna District, home to more than 40,000 people. Damage assessments conducted in the aftermath of the storm indicated that 250 homes were damaged, with some being lifted off of their foundati…
Visit the Volunteer Coordination & Relief page
---
Rebuilding Communities
The Philippines suffered two consecutive catastrophes that devastated the country at the end 2013. A 7.2 earthquake struck the island of Bohol in mid- October, making it the deadliest earthquake in the Philippines in over two decades. Then, less than a month later, Super Typhoon Haiyan made landfall on the neighboring island of Leyte on November 8th and was one of the most dangerous typhoons on r…
Visit the Rebuilding Communities page
---
Tsunami & Earthquake Relief
On March 11, 2011 the eastern coast of Japan was hit with 9.0 magnitude earthquake followed by a series of large tsunamis. It was the most powerful known earthquake to have hit Japan, and one of the five most powerful earthquakes in the world since modern record-keeping began in 1900.  By all accounts, this natural disaster has turned out to be one of the worst in the last 100 years. 15,889 deat…
Visit the Tsunami & Earthquake Relief page
---
Earthquake Recovery in Ecuador
Our Response Team is on the ground in the Bahia de Caraquez area of Manabi Province with an additional wave of skilled personnel on the way to focus on specific needs. The greatest damages and largest number of affected populations are reported in the province of Manabí, with 596 deaths and 21,130 in shelters. In addition to the unprecedented damage to Ecuador's infrastructure, buildings have be…
Visit the Earthquake Recovery in Ecuador page
---