---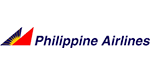 Philippine Airlines
Philippine Airlines (PAL) began life with a noble mission: to serve as a partner in nation-building. With this in mind, PAL took to the skies on 15 March 1941, using a Beech Model 18 aircraft amid the specter of a global war. It became Asia's first airline. Since then, PAL deeply involved itself in shaping the course of historic events. With its every takeoff and touchdown, PAL planted the seed of growth.
PAL has become one of the most respected airlines around the world with a young and modern fleet of aircraft and a route network that spans 31 foreign cities and 29 domestic points.
visit the Philippine Airlines website
---
Missions
Tech & Medical Relief
Typhoon Haiyan, one of the strongest tropical cyclones ever recorded, devastated the Philippines on November 8, 2013. It is the deadliest Philippine typhoon on record, killing at least 6,268 people and affecting more than 11 million. The cyclone caused catastrophic destruction in the Visayas, particularly on Samar and Leyte. Many areas were left without the capacity to communicate, severely hinde…
Visit the Tech & Medical Relief page
Medical Triage
Typhoon Haiyan, locally known as "Yolanda," slammed into the Philippines on November 8, 2013, leaving Ormoc City in Leyte Province severely destroyed. Along with the millions of injured people, approximately 96% of the buildings sustained damage or had completely lost their roofs.

Visit the Medical Triage page
Rebuilding Communities
The Philippines suffered two consecutive catastrophes that devastated the country at the end 2013. A 7.2 earthquake struck the island of Bohol in mid- October, making it the deadliest earthquake in the Philippines in over two decades. Then, less than a month later, Super Typhoon Haiyan made landfall on the neighboring island of Leyte on November 8th and was one of the most dangerous typhoons on r…
Visit the Rebuilding Communities page
Emergency Medical Relief
On November 8, Typhoon Haiyan, one of the most powerful storms on record, tore through the Philippines. Key infrastructures, such as hospitals, clinics, and sanitation systems, were also destroyed, making it difficult for local medical personnel to meet the great needs of the community. In total, over 6,000 people lost their lives and nearly 30,000 more were injured, leaving many throughout the c…
Visit the Emergency Medical Relief page
Emergency Shelter
Typhoon Haiyan, the most powerful storm to ever make landfall, hit the Philippines on November 8, 2013, destroying millions of homes and displacing millions more people. Shelterbox was able to respond quickly as a Response Team was already working on the ground in Bohol after the 7.2 magnitude earthquake that devastated the region in October 2013.
ShelterBox supplies immediately began pouring t…
Visit the Emergency Shelter page