---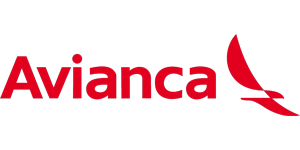 Avianca
Airlink has worked with Avianca for nearly 3 years in supporting developmental and relief aid initiatives. Avianca supports humanitarian relief efforts under its Avianca Solidaria CSR program. Avianca has supported all 5 phases of the Waves for Water Initiative, helping 150,000 people get access to clean water in Nicaragua. Recently, Avianca supported the response efforts in Ecuador by transporting several relief workers and over 63,525 pounds of relief cargo, through its business unit Avianca Cargo, consisting of water filters, hygiene kits, medical supplies, and medicines for Airlink's NGO partners.
------------
Avianca is the commercial brand that represents the Latin American airlines integrated in Avianca Holdings S.A. Its workforce of over 19,000 employees have been recognized to provide an excellent  world class service. The Avianca airlines, specialized in air cargo and passenger transportation, serve 98 direct destinations in 26 countries throughout the American and European continents with its modern fleet of 168 short, medium, and long haul aircraft. 
Through its membership with Star Alliance, Avianca offers the possibility to connect to more than 1,200 destinations in 195 countries globally. Through LifeMiles, the loyalty program, the airline offers a wide range of benefits and travel options to its more than 5.4 million registered members. 
visit the Avianca website
---
Missions
Peru Flooding Response
Heavy rainfall as a result of an abnormal El Nino pattern in the southeast Pacific throughout January, February, and March has caused widespread flooding and landslides throughout northwestern South America, particularly affecting northwestern Peru. As of March 31, the flooding has killed 92 people and displaced tens of thousands, as well as damaging or destroying at least 29,000 homes and displ…
Visit the Peru Flooding Response page
Hurricane Matthew
Beginning in the days before the hurricane, Airlink experienced high demand for transportation assistance from its NGO network, as both relief personnel and aid materials were needed to address the crisis. Together with Avianca, Copa Airlines, JetBlue Airways, and United Airlines, Airlink helped deploy 39 personnel on Disaster Assistance Response Teams (DARTs), groups of relief personne…
Visit the Hurricane Matthew page
Ecuador Earthquake
Overview
A 7.8 magnitude earthquake struck Ecuador on the evening of April 16, knocking down buildings, destroying roads, and creating massive infrastructural issues across the country, as well as taking the lives of 661 people and injuring some 27,700 more. The quake triggered landslides and spurred the Pacific Tsunami Warning Center to issue a warning for the nearby Pacific coastline. 
In …
Visit the Ecuador Earthquake page
Clean Water for Communities

,  continues to provide clean water access to those in need - especially women and children - at schools, clinics and other high-risk areas without access to potable water. The organization identified 10 communities in Nicaragua to target for water filter implementation. Clean Water Couriers, in-country staff, and volunteers created multiple wat…
Visit the Clean Water for Communities page
Clean Water for Rural Areas
Nicaragua is the second poorest country in the Western Hemisphere, with the second highest infant and maternal mortality rates. The primary reason for these major humanitarian issues is the lack of potable water.
In November 2013, Waves for Water conducted a needs assessment of rural barrios of Nicaragua. When the communities were found to be in great need of access to potable water, Waves for …
Visit the Clean Water for Rural Areas page
WASH Support in Ecuador
Thanks to Avianca and United Airlines, the Waves for Water disaster team was able to respond quickly - within just 48 hours of the quake. Since the organization's initial deployment, 3 additional teams have been able to travel from the US to Ecuador bringing even more filters on various flights and providing critical access to clean water in the most severely affected areas, where the most dama…
Visit the WASH Support in Ecuador page