---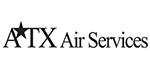 ATX Air Services
ATX Air Services, LLC, is a subsidiary of Hillwood Development, a Perot company, one of the top commercial real estate investors and developers in the country and a leading residential developer in Dallas-Fort Worth. Located at the Fort Worth Alliance Airport, ATX Air Services was formed in early 2013 to provide aviation services. ATX Air Services has recently become known for its humanitarian missions.
Hillwood is best known for its Alliance brand that includes the 18,000-acre AllianceTexas, 4,474-acre AllianceFlorida at Cecil Commerce Center and 2,000-acre AllianceCalifornia developments. For additional information about the company, please visit www.hillwood.com.
visit the ATX Air Services website
---
Missions
Medical Aid for Ebola Crisis
The Ebola outbreak affecting Liberia, Guinea, Sierra Leone, and Nigeria is largest in history and the first in West Africa. The virus has spread to 1850 people and has taken the lives of over 1000. Sierra Leone (730 confirmed cases, 315 fatalities) and Liberia (599 confirmed cases, 323 fatalities) are the countries most affected by this epidemic, with high concentrations in urban areas.
The sca…
Visit the Medical Aid for Ebola Crisis page